IS ADVERTISING THE RIGHT CAREER CHOICE FOR YOU?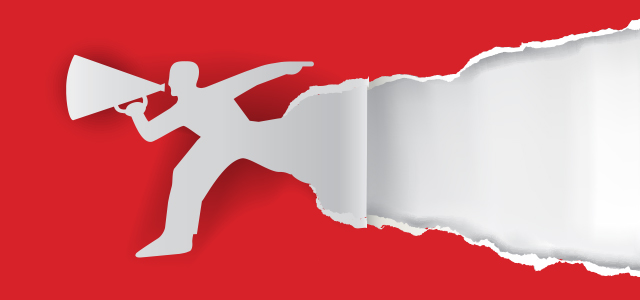 Career crossroads feel impossible to figure out in this current day and age, there are simply too many options out there! Making the right choice, finding what you love and enjoy doing and actually going ahead and pursuing it, seems like a tough job. There are compromises everywhere when it comes to deciding what you do.
A helpful tip to navigate your way through this is taking the time out to know your skills and what you're actually good at and researching the industry where this skill or talent would come to be useful and help you flourish in your career and positioning yourself in that industry to help you further develop a clearer picture as to what it is you really want to do.
An interesting field to consider would be the world of Advertising. Advertising is the art of conveying a message to the masses. Advertisements generally try to draw attention towards a particular issue or product. Advertising is a lucrative and promising career in the years to come considering the rise in the amount of new businesses and startups that require their brands and services to be marketed to the masses as well as social media becoming another medium in itself for promotions and marketing. Advertising has a lot of career paths such as Copywriting, Public relations, Marketing, Social media marketing, Editorials, Film. So it's perfect for someone who likes to do a bit of everything media related and is highly creative.
Advertising is a career that requires a lot of spontaneity and witty, creative thinking. You must have a knack for getting through to people and making your product/service or advertisement unique enough to stand out from the rest. One must be constantly thinking out of the box and coming up with new ideas no one has thought of yet. It's a highly demanding field that'll require you to be quick on your feet all the time. It's also highly fulfilling and will give you the opportunity to work with interesting, and unique types of people that you wouldn't know of or have the chance of working with otherwise.
At the end of the day, anything you put your mind to is possible. Is a career in advertising one of those things? It absolutely can be if you want it to. However, to do well in this, it takes a small amount of bravery, bravery to take risks with your ad, to speak the truth with your ad, to make it whacky, unique or original enough to stand out forever. It requires enthusiastic, creative thinkers and a highly hardworking person. If you feel that all said above fits you, your skills and interests, and everything you want from a career, It's the best career for you, with the best job prospects, opportunities and a bright scope for the future.
If you enjoy being home by 7 p.m. to eat with your family every night and join your friends every Saturday for fun, then Advertising is NOT for you.
Advertising professionals are required to put in a lot of days and nights that seem to run together. You'll probably even have last-minute changes that come up, and your whole schedule has to be cleared on a moment's notice.
Also it is not an industry for people who cannot take criticism. Not every idea you have is going to be well-received. Your work will pass in front of many eyes before the ad campaign is released and will undergo many changes.
Reah Ma'am often tells us," You may have written your best copy yet, but you're asked to start over and do it again. You have to handle criticism very well. Don't take offense if you are asked to make changes to your work. Basically, Thick skin is recommended."
So, if you want to have a career in Advertising, ask yourself these questions: How good are you with stress? Can you work under tight deadlines? Can you handle getting calls in the middle of the night, from irritated creative directors or clients? Can you work in a team, whether you get along with your team members or not?
If your answers are positive, NMIMS School of Branding and Advertising is perfect for you, because you will be thrown into the big ocean and required to swim and survive here. I am Zaie and trying to stay afloat.
The article is been written by Zaie Bhongade, an NMIMS School of Branding & Advertising student, under the mentorship of Ms. Priya Menon.